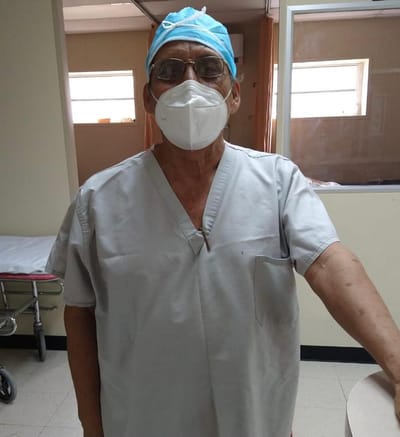 CODE OF ETHICS OF THE BMDA
The Code of ethics establishes the norms that are to be respected by the members of the Belize Medical and Dental Association (BMDA). Our members should practice their professions with the dignity, respect, and humility that is deserving of the moral, social and scientific mission of our professions. The health and wellbeing of the sick is above all other consideration. The above eternal principle is the pillar upon which rests the Code of Ethics of the BMDA.
I. Duties of the Medical Practitioner/Dentist to His Patients.
The sanctity of human life is the essence of the ideals of our professions and the tribute of our art and science to civilization. We must practice without regard to the religious, political, racial, social, sexual orientation, age, or economic status of our patients.
1. It is the medical practitioner's/Dentist's duty to make available scientific knowledge to his community. We must participate in activities which promote good health.
2. A medical practitioner/dentist should not give care and treatment to his immediate relatives. However; in an emergency, in the absence of another medical practitioner/dentist, or being the only medical practitioner/dentist with the required expertise, he is obliged to do so.
3. No medical practitioner/dentist should have a patient make unnecessary visits to his private office.
4. Soliciting patients directly or through agents in unacceptable. An institution is however permitted to list the services which it provides.
2.Duties of Medical Practitioners/Dentists to One Another
1. I will treat my colleagues with respect, consideration, and solidarity and refrain from any act action that would adversely affect their professional standing
2. I will provide my professional service or collaboration to a colleague who so requests it.
3. In any emergency, a patient may be treated under another colleague's care once stabilized, the patient may return to the care of his original medical practitioner/dentist if he so wishes.
4. I will render to my colleague my professional services without charge.
3. Standards of Practice
3.1 My professional practice will be of the highest standard of which I am capable and I will maintain this standard through continuing Medical Education.
3.1.1 I will utilize only treatments of proven efficacy and confine my practice to those areas in which I am trained.
3.1.2 I will not assume professional title which I do not possess; nor will I associate professionally with persons who are not legally registered to practice medicine/ dentistry.
3.2.1 I will honor the trust of my patients absolutely and in particular respect professional confidences including the results of laboratory investigations.
3.2.2 I will certify only that which only to be true and after conducting the appropriate examination.
3.3.1 I will not allow monetary considerations to affect my judgement:
3.3.1 My shingle will be of discrete size with letters of discrete size include only my name, degree(s) and specialty.
3.3.2 I will not claim remuneration for services not dispense or receive monies which do not correspond to the services rendered. I will not perform medical/surgical procedures that are unnecessary.
3.3.4 I will not refer to my private office these patients that are receiving attention in a social/public institution, nor will I offer inducements such as free services or discount prices in my office. However; if specific services are not available at the social and public institutions, I can so refer.
3.4 Recognizing that I am a member of an honorable profession, I will also exhibit high moral standards in my professional life. I will avoid the abuse of alcohol and refrain from the use of addictive illegal substances.
"While I continue to keep this oath inviolate, may it be granted to me to enjoy life and the practice of the art, respected by all men, in all times. But should I trespass and violate this oath, may the reverse be my lot."-Extract from the original Hippocratic oath.
ss